MECCA TODAY
THE TECHNOLOGY HAS CHANGED.
THE MESSAGE REMAINS THE SAME.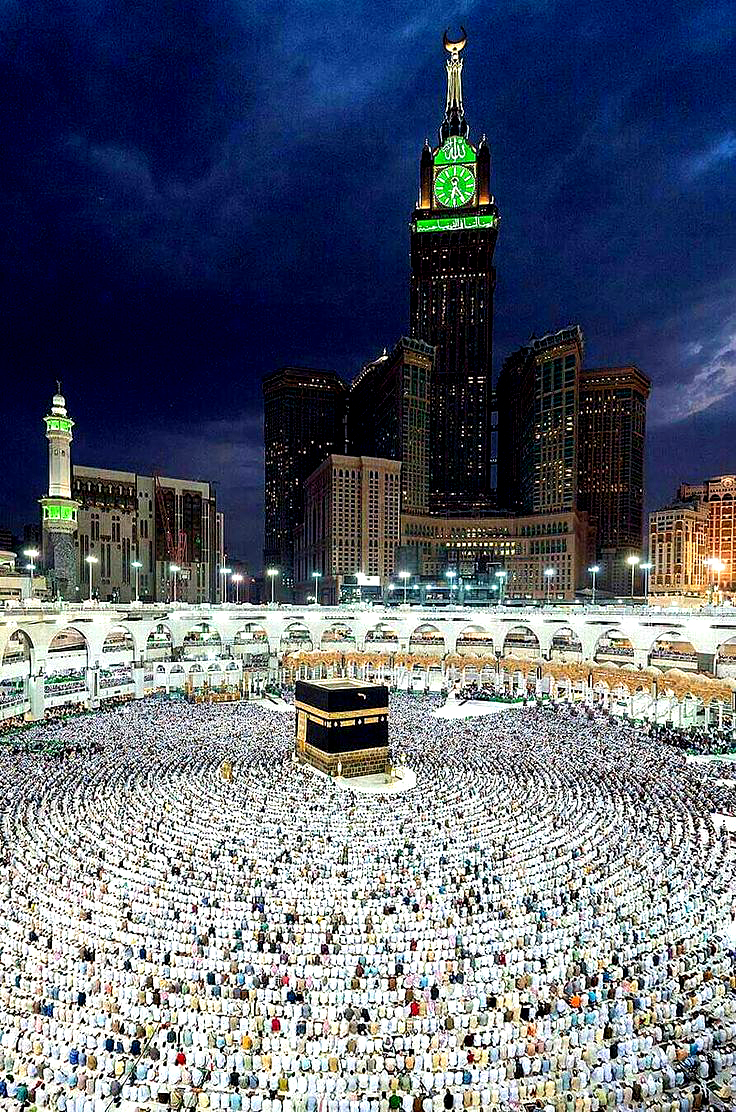 THIS IS WHERE IT ALL BEGAN.
ISLAM IS THE GREATEST RELIGIOUS REVOLUTION IN HISTORY.
A PROPHET CAME OUT OF THE DESERT.
WITHIN A MERE 200 YEARS THE ISLAMIC CALIPHATE
RULED AN EMPIRE THAT STRETCHED FROM
THE ATLANTIC COAST TO THE GIANT MOUNTAINS OF THE HIMALAYAS.